Imara has unrelenting passion in delivering career advisory services which are candidate focused, to improve their employment outlook and career aspirations.
Our strategy and approach centres on the belief that past behaviours predict future outcomes.
We work with candidates to map their key requirements and aspirations and determine a market strategy which introduces them to client organisations for employment.
We will leverage our employer community to source opportunities aligned to their ideal role and career path.The candidate assessment follows a simple requirements gathering exercise focusing on the following: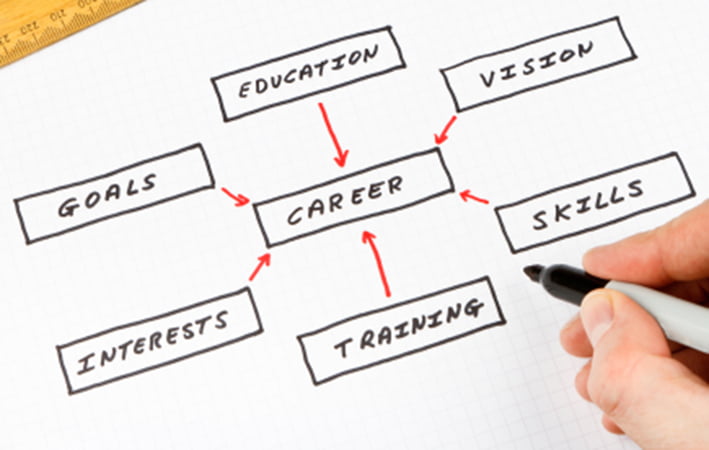 Upon identifying the above critical factors and career dependencies, we map candidates to like-minded organisations who value and reward individuals with a clear vision for their future.
Working seamlessly with clients, this approach assists our partner organisations secure like-minded talent, therefore improving talent attraction and retention.
Professional, Friendly and Fast...My experience with Barry from Imara Limited was a total delight. I applied for a role Barry had advertised online and within days had completed a phone screen, skype interview and arranged an interview. He was fantastic. He kept me updated with the progress of my application. He gave real insight into the role I had applied for. He was a huge source of support and with his help, I was able to secure the role. His professional and friendly approach was very much appreciated and gave me confidence that I was in safe hands. I have no hesitation in recommending his services.BrendanContact Centre Team Leader2019
From our first conversation, I noticed that Barry listens carefully and pays attention to everything. Then he picked up some skills that were missing in my CV and those ones eventually helped me position myself for the role and be successful in getting the position.I have worked with many agents but you Barry are very unique in terms of responsibility. Even though you had some tough personal moments that required you to go overseas, there were no service interruptions in any way and in fact, continued to make arrangements like interviews and updating me with results of the interview and finally, preparation of the contract.From the first call from you to getting the contract it took around a week which is very quick from my point of view. Your systems and processes make it easy to work with you.I take this time to recommend your service to everybody and will reach out to you first if I feel I need to change my job or look for another contract opportunity.
Barry does more than simply interview a candidate. He spends time digging beyond the simple job titles and accomplishments to understand strengths, weaknesses and career aspirations.In this process, Barry came to know me as a person in a way that enabled him to match me with a hiring manager that needed both my talent and the unique energy I could bring.He is a candidate advocate and a consummate professional. I routinely recommend him to both job seekers and hiring managers.
My experience with Barry was nothing short of amazing. During my job search, a friend told me about a great recruiter who might have a role I'm looking for, and next thing I know Barry contacted me a day later for a chat. From the first meeting I immediately feel like he is on my team and wants what's best for me. Barry's communication was thorough and thoughtful, he works fast and efficiently, answers questions with great amount of patience and clarity. After my interviews, I was given an offer so unbelievably quickly and I gladly accepted it! What sets Barry apart from other recruiters is that he is willing to go above and beyond for his candidates. He really tries to get to know your strengths and weaknesses, he gives great interview advice and checks in with you afterwards every time, he does not hesitate to contact employers to get answers, and even after you get the job he will still check in on you and see if you are doing okay. I definitely recommend reaching out to Barry for anyone who's looking for work!